For the last several months we've been testing our 2.0 iPad digital loyalty program.
Beginning in May, all new merchants were automatically set-up on the new iPad digital loyalty program.  2.0 is a complete redesign and we've made the product even more simple and intuitive for you and your customers.  One way we've done this is by going from two buttons to one button.  We also changed the way redemption codes are delivered so that your customers will not have to keep up with them.
Below is the new design and how it works: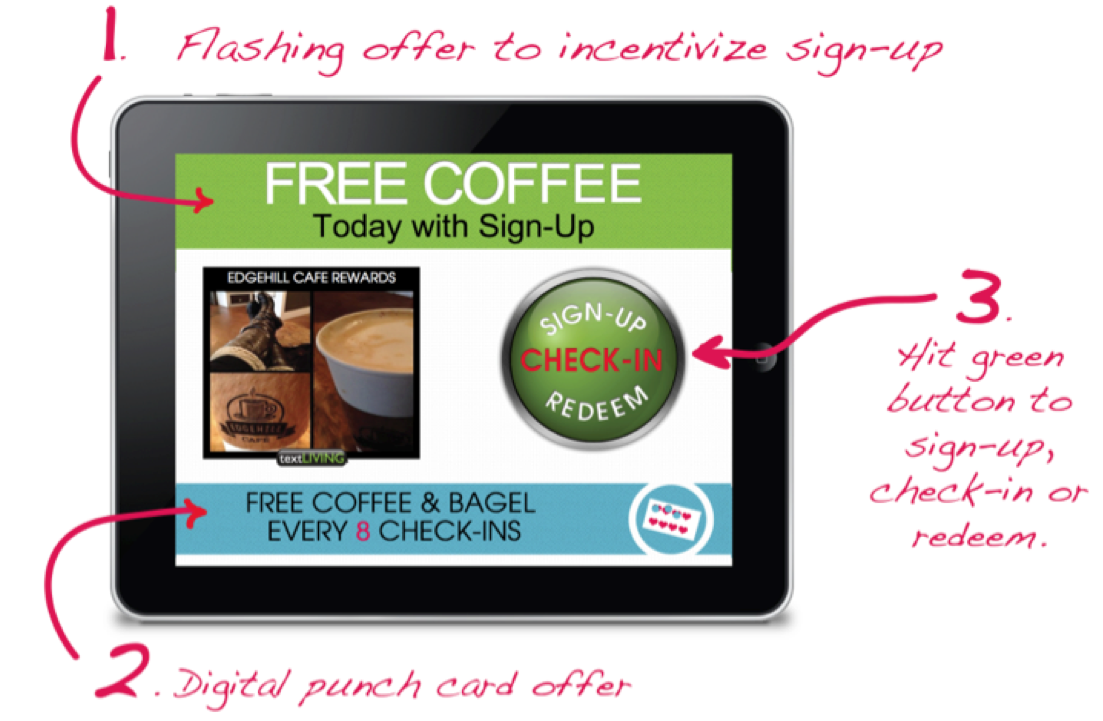 If your customer is already in the program, it will just ask for their mobile number as before.  If they are a new digital loyalty customer, it will ask for their mobile number and first name as before.  We've increased the size of the phone touchpad and the keyboard pad automatically pops up.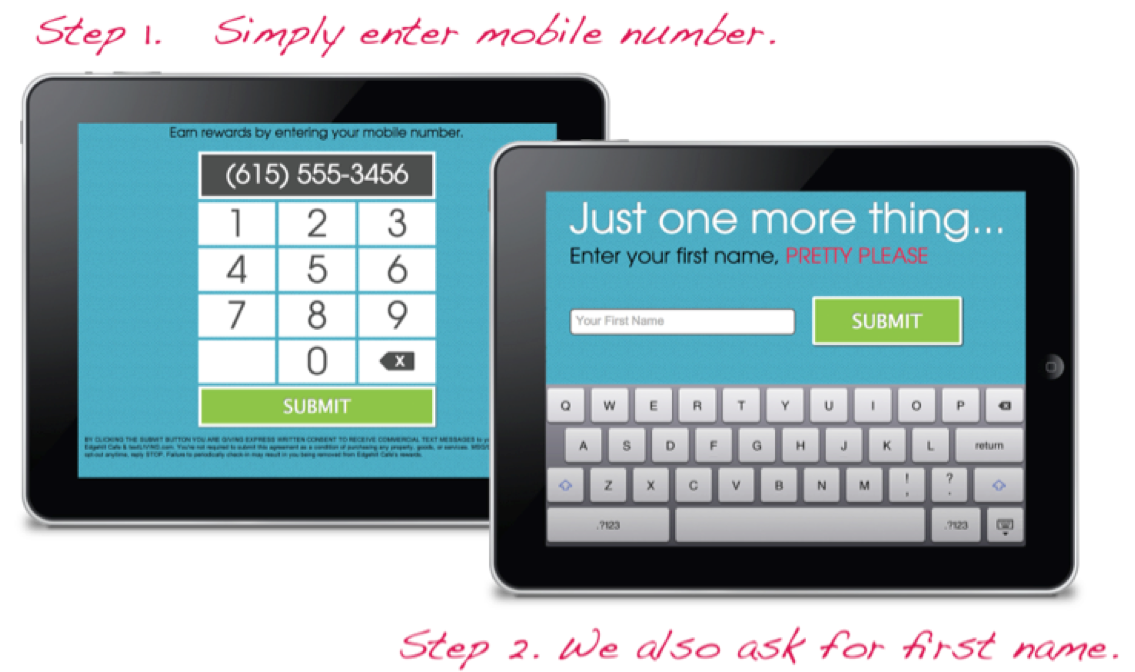 Instead of just sending the double opt-in text for new loyal subscriber to receive their claim text for their sign-up offer, the digital rewards program software now includes a pop-up screen telling them what to expect.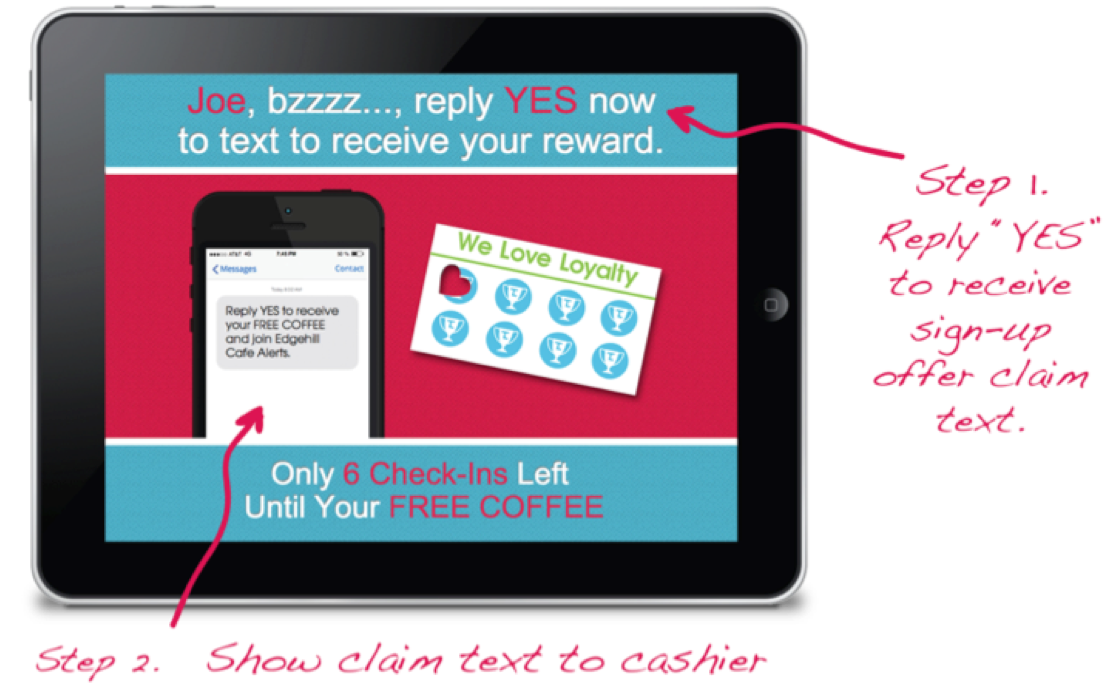 Instead of just providing a count down every time a customer check-ins, we now have a digital punch card that visually shows them how many visits they have left until they earn their reward.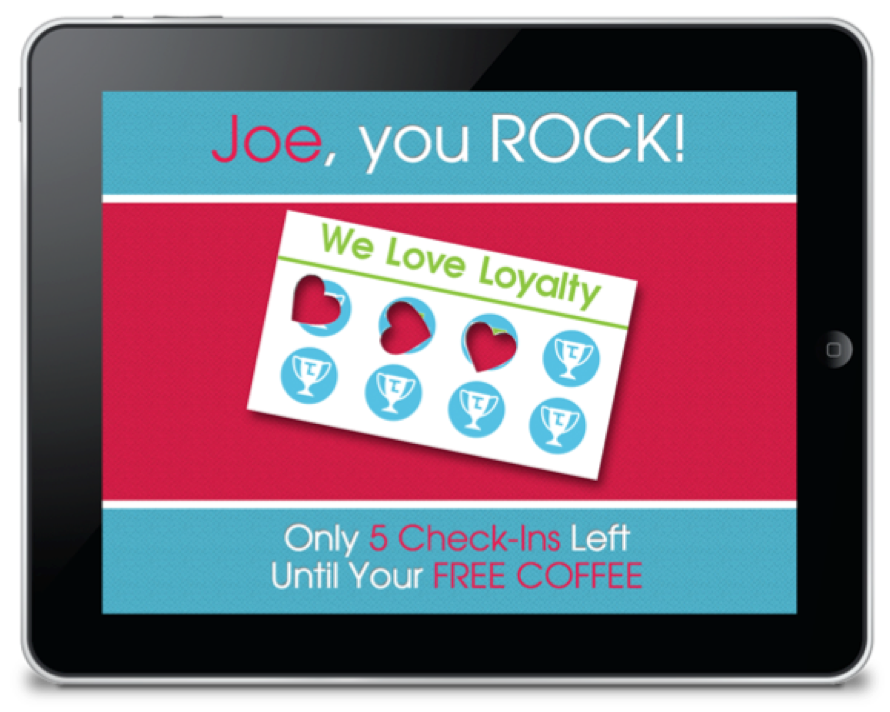 When your customer has checked in enough times to earn their reward, we now celebrate it with them on the iPad kiosk screen.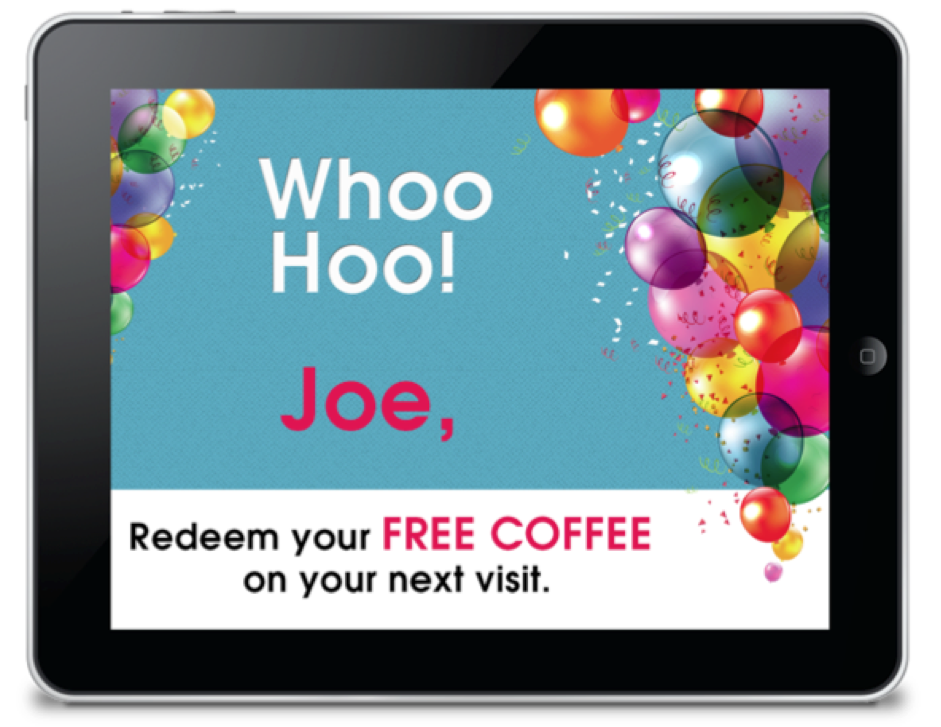 Your customers no longer have to save their redemption codes and manually enter them at the iPad Kiosk.  Now when they check-in any offers that are available to them will pop up on the screen and all they have to do is click "REDEEM" and a claim text will immediately be sent to their mobile phone.
We've also updated all claim texts to include a date and time stamp inside the message.  The standard timestamp is 15 minutes from the time the customer clicks redeem.
If you have any questions on our new iPad digital loyalty program, overall customer engagement, restaurant loyalty programs\or any other topics, please contact us at 615-255-3199.