3 specific ways our Chick-fil-A Partners use TL Connects to surprise and delight their customers
Chick-fil-A Loyalty
Not only does Chick-fil-A have an extremely loyal customer base, but they also have an extremely good chicken sandwich! In the recently released results of Consumer Reports annual ranking, respondents gave Chick-fil-A the top spot in the category of chicken sandwiches.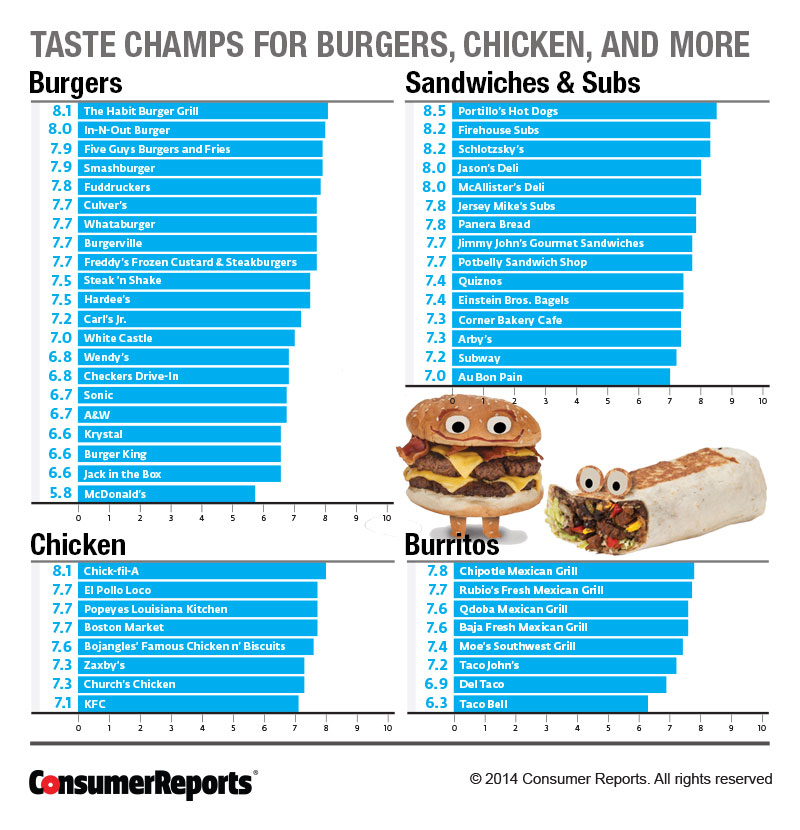 So how do franchise operators for the company with the best chicken sandwich continue to surprise and delight customers, while continuing to increase customer frequency and engagement. Several franchise operators have opted to partner with TL Connects to implement various strategies to do just that.

One of the challenges businesses face when it comes to programs to drive customer loyalty is getting the customer to opt-in in the first place. If the process is too difficult or customers are asked for too much information they will simply choose not to participate or abandon the signup process. Simplicity is key and with customers only having to enter two pieces of information, their mobile number and first name, the TL Connects sign up process is both fast and simple.
Another way the TL Connects platform differs from other loyalty focused platforms is the instant incentive or reward for sign up. Our Chick-fil-A partner restaurants know the value of a permission-based opt-in and felt that it was appropriate to delight customers by offering an incentive to sign up. Not only did the offer of a complimentary mini sundae or ice cream see several thousand customers complete the opt-in process, but it also caused many to leave with a rather large smile!
Simplicity and a sign up incentive are two components of why the TL Connects program experiences some of the highest sign up and participation figures in the industry.
The image below shows an overview of results achieved by 4 Chick-fil-A partner restaurants. In a 12-month period, 17,255 customers opted in to the program and were responsible for 87,196 individual restaurant visits. In total, 6,485 textALERT offers were redeemed with a opt out rate of only 0.02%. The automated retention program was also responsible for re-engaging customers who had not visited in 30 days and driving 2,265 of those customers back to a restaurant within 7 days.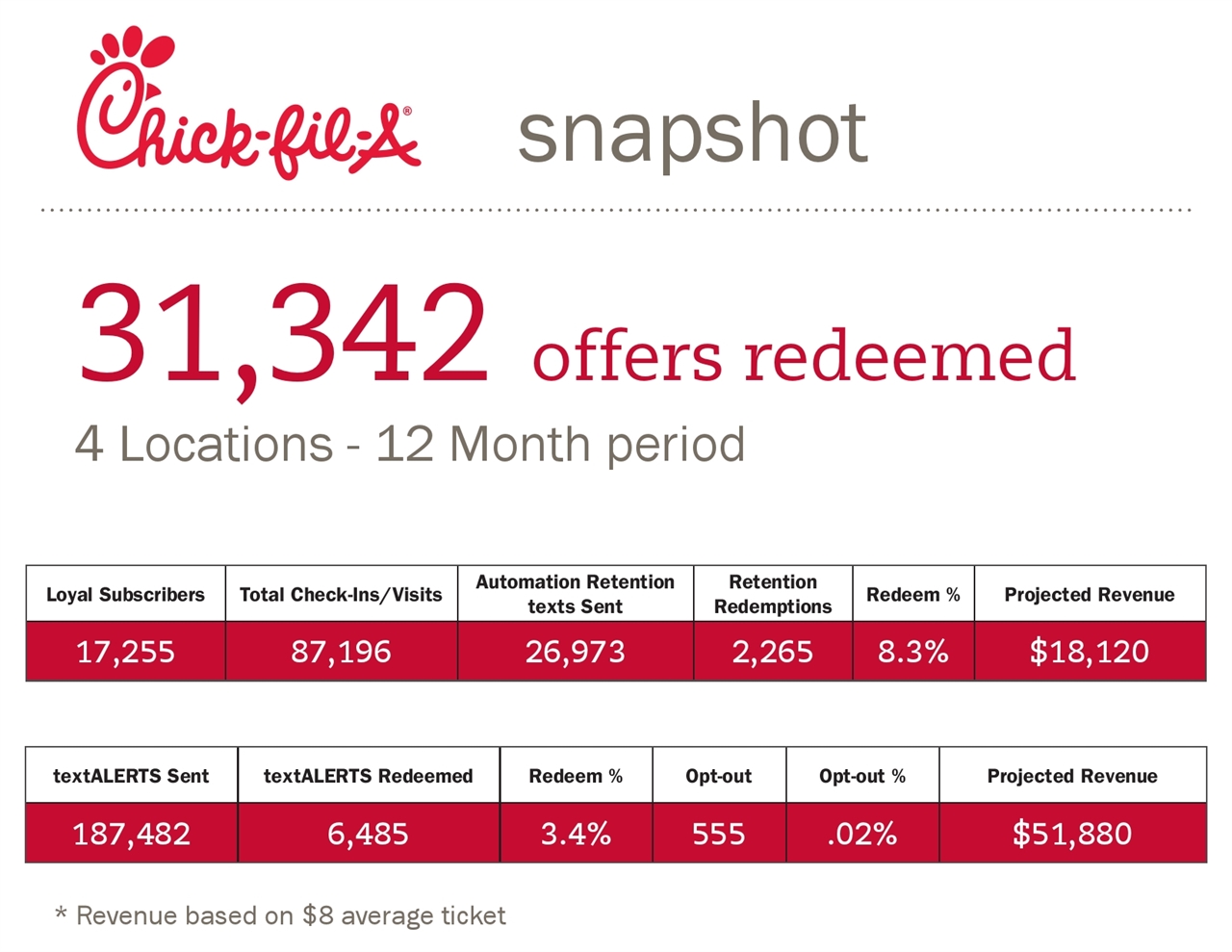 Here are 3 specific ways our Chick-fil-A Partners use TL Connects to surprise and delight their customers
1 – Highlight New Products textALERTS are a great way to highlight and get customers to try a new product. One of our partner stores wanted to let their customers experience the new grilled nuggets and sent out a textALERT offering a free 8 pack with any purchase.
Complimentary "All New" Grilled Nuggets (8 Pack) with any purchase!
1170 – textALERTS Sent
91 – Offer Redemptions
7.78% – Redemption
0 – Opt Outs
2 – Increase Customer Frequency 
A great way to increase customer frequency is to simply offer customers a frequency based reward. With the TL Connects iPad kiosk our Chick-fil-A partners are also able to track customer visits, offers earned and offers redeemed. The complimentary chicken sandwich after 6 visits has been responsible for over 57,000 individual customer visits from 9,500 customers.
3 – Increase Customer Engagement
There is no better way to surprise and delight customers than to thank them for their loyalty with a complimentary item. Below are two successful examples where customers were offered a complimentary item as part of a one day special and 15.74% and 11.26% responded respectively.
Complimentary Small Milkshake – Happy Friday!
470 – textALERTS Sent
74 – Offer Redemptions
15.74% – Redemption
0 – Opt Outs
Complimentary Chick-fil-A sandwich with purchase of Medium drink & waffle fry
1297 – textALERTS Sent
146 – Offer Redemptions
11.26% – Redemption
1 – Opt Outs
For more information on how we can help you engage your customers more efficiently, CLICK HERE and schedule a time to join a 15 minute demo, or just pick up the phone and let's chat now.  Our phone number is 844-611-3220.