Convenience Store News: Shell's January text messaging promotion brings in customers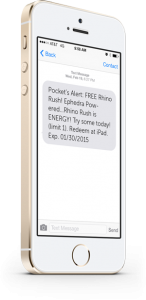 One of the biggest issues today's convenience stores face is getting customers to enter their stores. With pay at the pump ever so popular, people just do not enter the stores as much as they used to.  Another issue convenience stores face is customer loyalty.  Why does a person pick one gas station over another? Location? Price? Customer service? It has been an issue for a long time in a very competitive marketplace. Shell has had some recent success and is making convenience store news using their digital loyalty & engagement program to drive traffic into their stores. Thirteen "Pockets" stores, part of the Shell family, recently sent text messages directly to their most loyal customers.  Each store sent a set of two text messages promoting an offer of a FREE Rhino Rush, powered energy product. The promotion was a success bringing in over 1000 customers to redeem the offer. Two of the texts had a redemption rate of over 6%!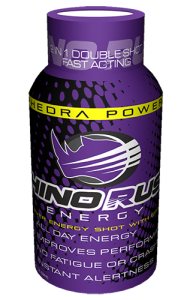 So, how did they do it?  Let me tell you.  They were able to send the text messages to their loyal customers by using TL Connects' digital loyalty program. This program includes an iPad kiosk, which is placed in the store where customers can enter their mobile phone number each time they enter the store. Shell offers a Free Coffee or Fountain Drink as a sign-up offer, which influences customers to sign-up and to keep checking in on each visit to get the offer again every five check-ins. Where TL Connects' program stands apart is its ability to fully encompass and engage those subscribers. With a simple opt-in process, the program allows the merchant to send text messages, called textALERTS to those customers prompting them to come in within a set amount of time to redeem an offer. Shell used the Rhino Rush promotion, but it can be anything the merchant wants to give away, discount, etc. The program also has the ability to automatically send texts to subscribers who have not checked in within a set period of time, say 30 days for example. It is a simple message that states the merchant misses the customers and if they come in within seven days, they get a free item or discount, etc.
"Pocket's Alert: FREE Rhino Rush! Ephedra Powered…Rhino Rush is ENERGY! Try some today! (limit 1). Redeem at iPad. Exp 01/30/2015"
Here are some stats taken from the Rhino Rush textALERT promotion that is making convenience store news:
Thirteen stores sent two sets of mass text messages for a total of 26,429. They had a total of
1,064 offers redeemed
. Overall they had a redemption percentage of just over 4% and a really low opt-out rate of .2%.
* Picture courtesy wikipedia.com, rhinorush.com