TL Connects Makes Customer Rewards Simple for Rafferty's
Rafferty's Restaurant & Bar is an employee-owned chain based in Bowling Green, Kentucky. It operates 16 locations across the Southeastern U.S. Rafferty's focuses on customer satisfaction, preparing menu items from scratch daily with the freshest ingredients.
The Challenge: Staying Top-of-Mind in the Highly Competitive Restaurant Industry Rafferty's is a popular restaurant chain with a simple formula for success: Make customers happy. Great food and excellent service are the keys to guest satisfaction, but customers love a bargain. To drive more traffic to their restaurants, the Rafferty's team was open to sponsoring a loyalty program – as long as it was easy to use.
The right customer rewards program had to feature extremely simple signup for customers – Rafferty's didn't want to make guests download an app, carry around yet another card or create an account via a lengthy website form to start earning rewards. The loyalty program also had to be easy to use from the restaurant's perspective so the team could continue to focus on delivering exceptional quality food and service.
The Solution: An Incredibly Intuitive Mobile Rewards Program Rafferty's found the ideal solution in TL Connects, a fast, simple rewards platform that helps businesses engage customers more efficiently and increase revenue. With TL Connects, customers can sign up in less than 20 seconds using their mobile phone at an iPad kiosk, check in at every visit to earn rewards and opt-in to receive text messages.
To encourage customers to sign up, Rafferty's offers a free soft drink to those who join. The rewards program is straightforward: Customers check-in when they arrive at Rafferty's, and on their eighth visit, they receive a free burger or dessert. Rafferty's customer rewards program through TL Connects has been incredibly successful – about 36,000 guests have signed up so far.
"TL Connects is a great way to engage customers without the hassles associated with punch cards or swipe cards," said Jenifer Watkins, Director of Marketing at Rafferty's. "It takes just seconds to sign up, and customers know exactly what they're earning, so the program is more transparent than a points system.
"Customers love it – we've sent about 39,000 messages with a 98% open rate. TL Connects is flexible for the restaurant since we can customize campaigns. The nearly 36,000 guests who've signed up have visited us an average of six times per person, and the analytics we get from TL Connects provide us with valuable insights we can use to make sure our next campaign is a big success."
The Result: More Satisfied Customers, Higher Sales Rafferty's uses the TL Connects platform to keep in touch with customers who haven't visited in a while, sending a short "We miss you!" textALERT message and a special offer that is redeemed at the iPad kiosk. More than 3,000 customers have taken advantage of the restaurant's promotional text messages, driving approximately $85,000 in additional revenue.
The chain sent a holiday-themed message to members for a recent Fourth of July special that increased the average number of visitors per location by well over 3%. TL Connects makes it easy to reach out to customers in a personal, non-intrusive way. "TL Connects makes customer rewards simple for our guests and easy for the restaurant staff and corporate team," said Leslie Wright, Marketing Assistant. "It has definitely improved guest satisfaction and helped us increase sales, and it couldn't be easier to set up and use."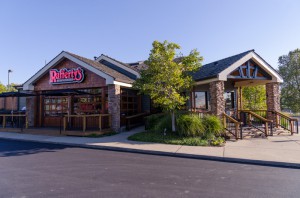 To learn more about TL Connects' unique mobile rewards platform, please visit www.TLconnects.com.