How to use animated gifs in your text marketing campaign
Adding an automated GIF to your text marketing campaign can help your messages stand out, provide a change-up from your past campaigns as well as entice your subscribers to take action. You may be asking, "what is a GIF?". A GIF is simply an animated image or a very short video clip. The GIF was created in the 1990s and was quickly seen as being tacky or distracting as they were put all over poorly designed websites to grab attention. Designers really overused them and they became a hated element of web design. However, now GIFs have taken on a new roll in the world of web design, text messaging and social media. Internet and wireless speeds are much faster now and designers have learned how to incorporate the animations into websites, text marketing, email, and social media in a productive, clever manner. GIFs can be used to display slide shows, silent video clips and short animations which can increase the effectiveness of a text message to subscribers.
How to use animated GIFs in your text messages.
GIFs can be uploaded in the same way you would upload a jpg or a png file when creating your
textALERT
or
Auto-Responder
. The GIF will be previewed along with the text message and when the user clicks the image, they can view the entire image.
Using the reaction GIF: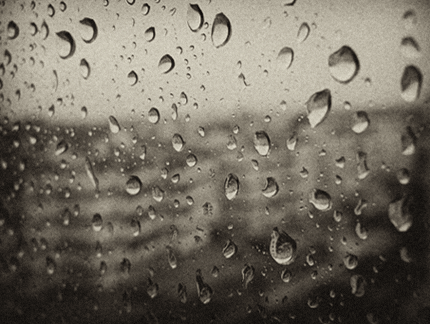 Reaction GIFs are more for entertaining your subscribers and express how you feel about whatever the text is communicating. They are often a little cheeky when used in memes, but that is often the draw to them. Sometimes, the dorkier, the better for a laugh.  For example, a restaurant may be promoting a quick "rainy day" textALERT and attach a GIF such as this to set the mood. Or use a squirrel demolishing a burrito to help promote your offer on Cinco de Mayo or a new menu item at a restaurant. The possibilities are endless!
Using a slideshow GIF:
Say you want to showcase a number of products or menu items, etc. A GIF would be perfect to show a small number of items together in a short video or between animated slides.
Where to find or create a GIF:
Giphy
, a popular, public website is used to create GIFs from
YouTube
or other videos for free. Once it's created, you can download the GIF and add it to your image library. There is also an incredible amount of GIFs to search through to find the perfect GIF for your campaign. (Unless you have an account, your GIF will always be listed in their public searches. You can set up an account in a couple of minutes at no cost.) To use Giphy to make a GIF from a YouTube video, just copy the video URL and paste it at
https://giphy.com/create/gifmaker
. Choose the starting point, the length (3 to 5 seconds is recommended), and add a caption. Click "Create GIF", and after it processes, you can right-click on the GIF and save it to your desktop. Once saved, you can add the image to your textALERT campaign the same way you would an image.  If you happen to have Photoshop or other image editing software, you can create your own GIFs using these tools. Other free options are available on the internet also, such as
GIMP
.
Try some of these out if you have not yet. GIFs can be fun, informative and thought-provoking.  Good luck!